FORT WAYNE – Fort Financial welcomed its first visitors today into its new corporate headquarters at 8815 Lima Road in Fort Wayne. The new building replaced the credit union's former corporate headquarters on Spring Street in Fort Wayne. The new office houses all of Fort Financial's support departments and administrative functions and also features a full-service branch.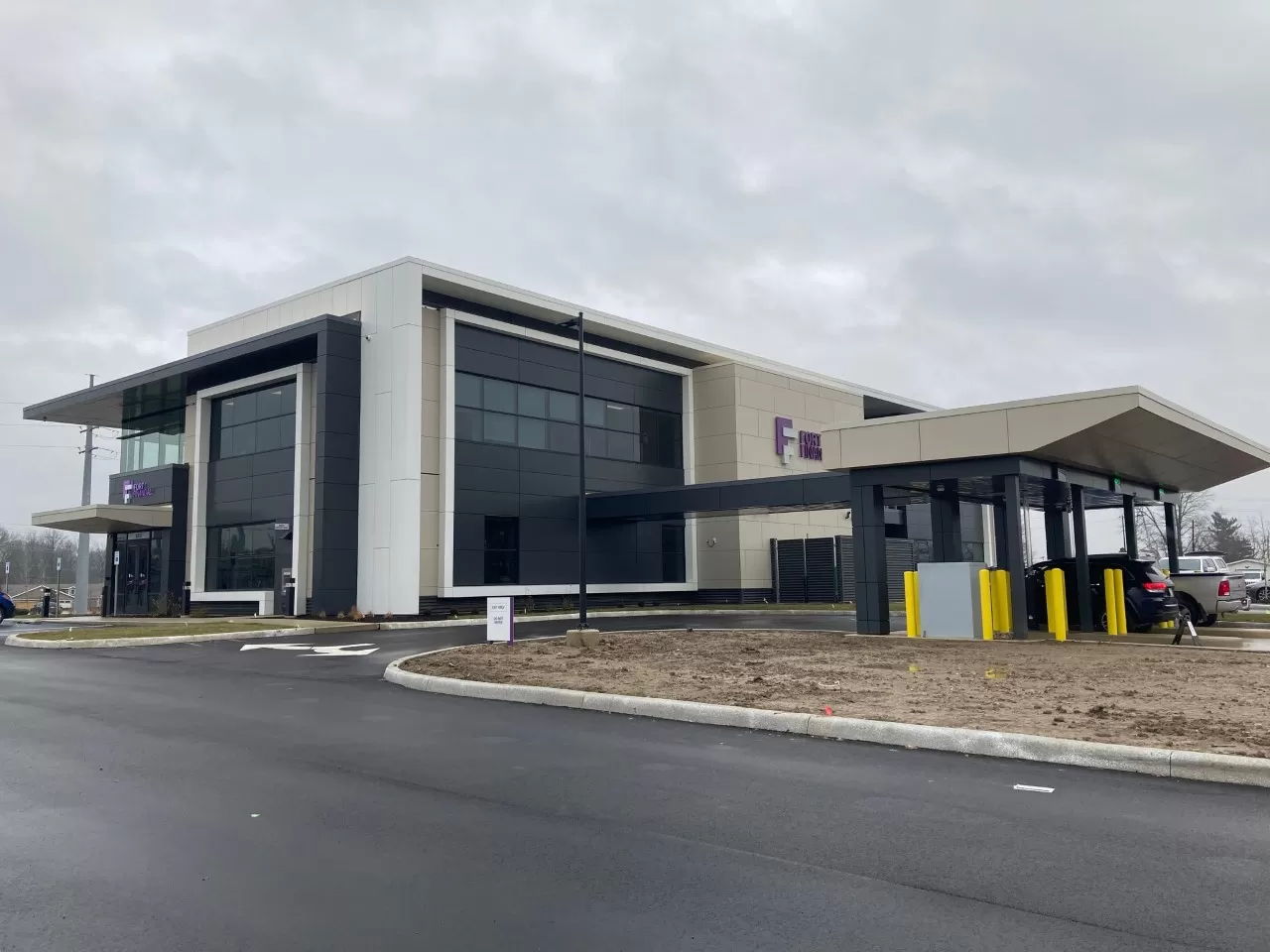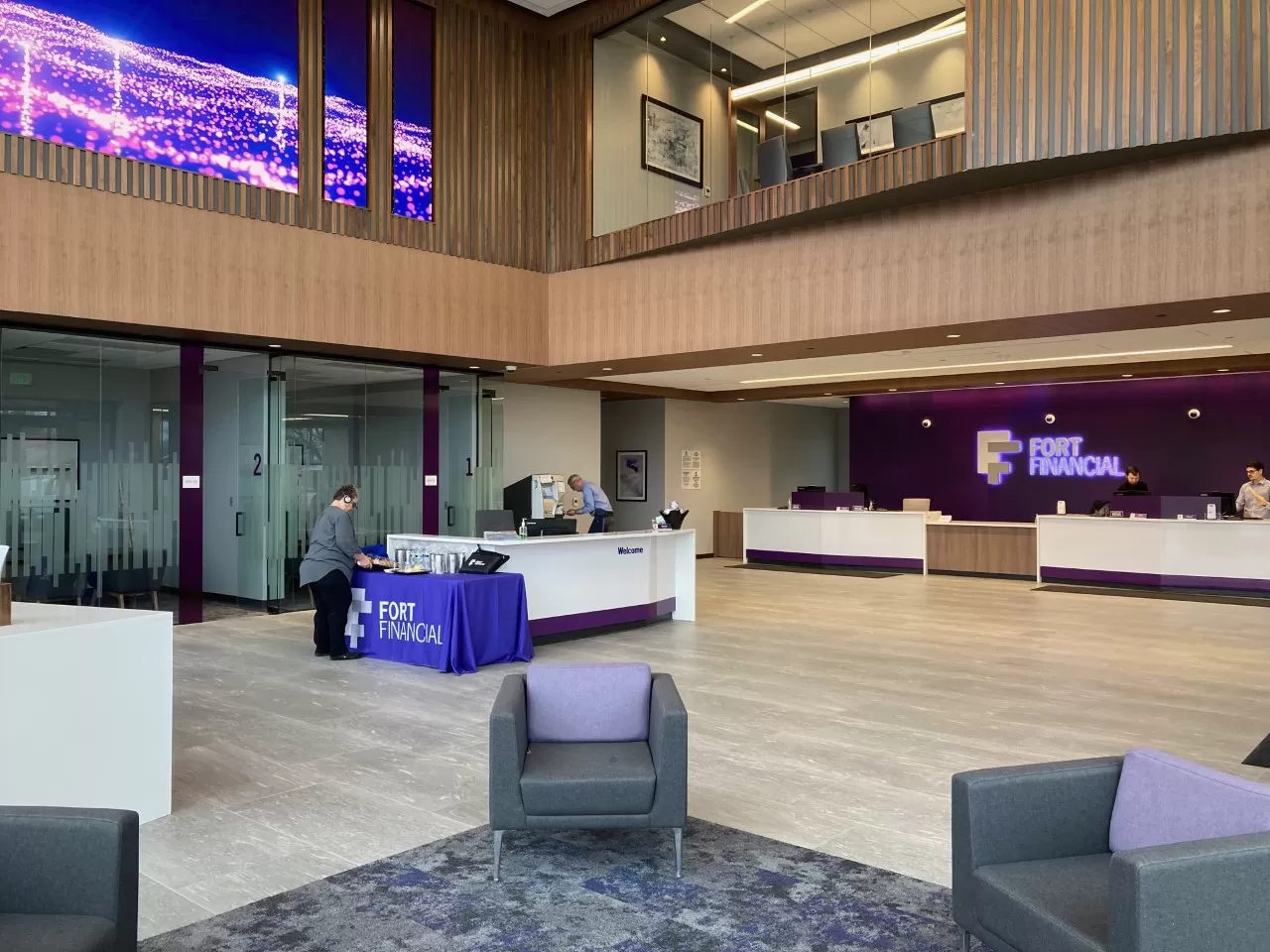 "For more than 75 years, Fort Financial has worked hard to provide a high level of service to our members. As we continue to grow, the size of our former headquarters on the west side of Fort Wayne limited the amount of services we could offer," said Steve Collins, President and CEO at Fort Financial. "We were fortunate to find the location on Lima Road to build a new headquarters that gives us the space we need to expand our line-up of products and services to meet the needs of our membership."
The branch portion of the building features an open two-story lobby with private offices, a self-service digital banking station, drive-up and exterior ATM. It is open six days a week. Lobby hours are Monday through Thursday 9:00-5:00, Friday 9:00-6:00 and Saturday 9:00-1:00. The drive-up is open Monday through Thursday 8:30-5:30, Friday 8:00-6:00 and Saturday 9:00-1:00.
Fort Financial's new corporate headquarters is also home to its business banking and mortgage teams and will house a future call center.
Some unique features to the new building include an interior video display board, branded exterior LED lighting, rooftop solar panels and two electric vehicle charging stations available for public use.
"We are grateful to the residents and businesses in Fort Wayne who supported us and have grown with us since our founding here in 1946. The new headquarters positions us to effectively serve the community for decades to come," said Collins.
The opening of the new corporate office comes as Fort Financial opened another branch on the northeast side of Fort Wayne in November at the corner of Maplecrest and Saint Joe Center Roads. The credit union has another branch under construction at the corner of Jefferson Blvd. and Illinois Road in southwest Fort Wayne. That branch is expected to open this spring.
Design Collaborative was the architect and Hagerman Construction served as the general contractor of the new building. The project cost $9 million.
Fort Financial will host a ribbon-cutting ceremony at the new corporate headquarters at a later date.
With the opening of the new corporate headquarters, the credit union closed its branch inside the northwest Fort Wayne Meijer store on Lima Road and the former corporate office on Spring Street.
Founded in 1946, Fort Financial Credit Union is headquartered in Fort Wayne, Ind. It serves 25,000 members from branches in Indiana, Mississippi and North Carolina providing personal and business banking and lending services.