Fort Financial Collaborates with University of Saint Francis on New Card Designs
Earlier this year, Fort Financial Credit Union unveiled a new brand look, complete with a new logo and color scheme. As part of the rebranding project, Fort Financial partnered with the senior graphic design class at the University of Saint Francis to create a new, branded suite of designs for the credit union's debit and credit cards.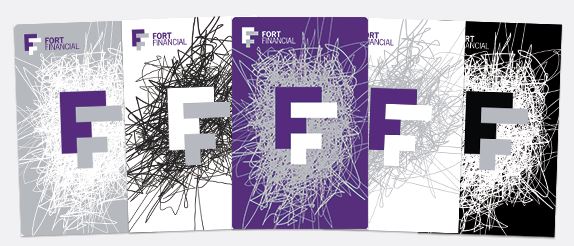 "We're grateful for the opportunity to tap into the artistic talent within the community and have the students at Saint Francis help us carry out our new brand look. We were impressed with the quality of work produced by the students and their professionalism throughout the project," said Steve Collins, President and CEO at Fort Financial.
After reviewing all the design concepts presented by the students, Fort Financial chose to implement card designs created by Katie Slick of Fort Wayne, Ind. Slick graduated from the University of Saint Francis in May of this year and is the general manager at Eli Harp Group, LLC of Fort Wayne. Her duties include graphic design and marketing for the company.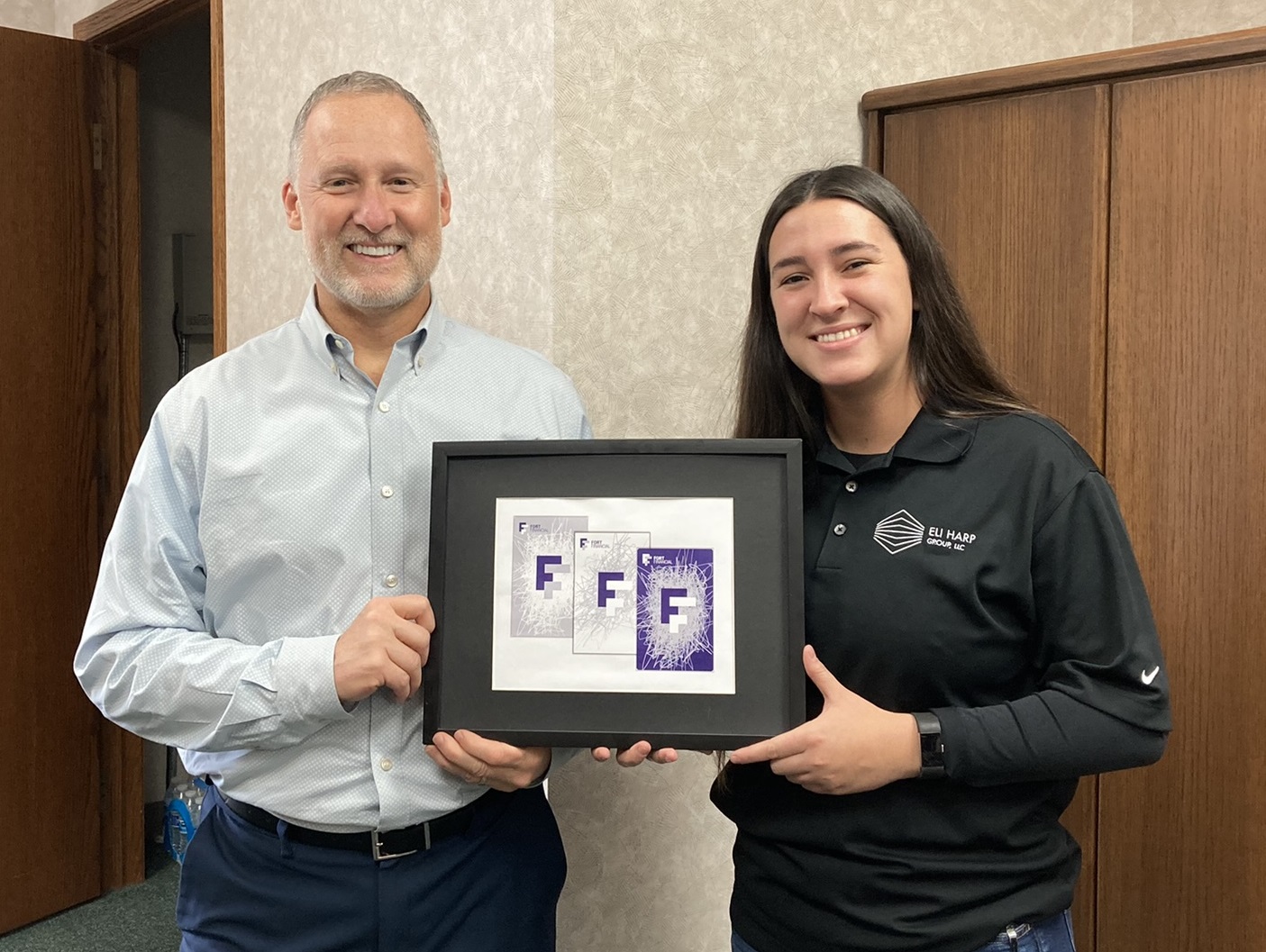 Pictured: Steve Collins, President and CEO of Fort Financial, and Katie Slick, card design winner.
"This was a fun project for our students to complete. In addition to giving them real-life experience working with a client, Katie's designs will be in the hands of thousands of Fort Financial members for years to come," said Alan Nauts, Program Director of Graphic Design and Assistant Professor of Graphic Design, Advertising and Illustration at the University of Saint Francis.
Fort Financial members will gradually see the new designs on their debit and credit cards beginning Wednesday, December 15. The new designs will be printed when new cards are opened and existing cards are reissued.